Pattern
Repeat pattern design for Hello Big Idea and various other clients.
Illustration
Various projects ranging from editorial assignments to book design.
Product
Licensed products featuring my artwork and designs for consumer goods.
Dana designed the logo for our band and it came out so perfectly that we went back to her for our complete album artwork, merchandise designs, even our yearly holiday postcards. Her artwork is on everything from our stage banner to our business cards and we couldn't be happier with how she captured the spirit of our brand. What we love most about Dana's style is that it's clean yet inspired, with loads of personality. Even without us having any ideas prepared, Dana quickly came up with a fantastic range of options that made it tough to choose just one. From crisp vector to warm, hand-drawn art, Dana always impresses us. Absolutely don't hesitate to work with Cohen Illustration.
-Geoffrey O. ,Mercutio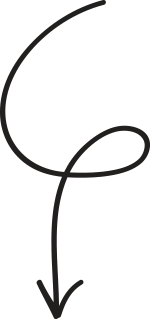 My name is Dana and I am the short but scrappy driving force behind Cohen Illustration. You can call me Donut. Why? It all started on a cold winter night…But seriously, it was Christmas and my family was participating in a holiday tradition: Drunk Bowling. An intoxicated slur morphed Dana into Danut and finally into Donut.